Climate
Paul Krugman debates Bjorn Lomborg on global warming, CNN Sunday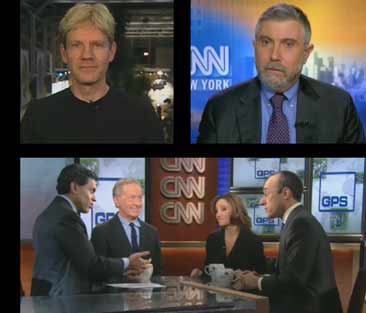 The fireworks should fly for this one.  It looks to be Sunday on CNN at 1 and 5 ET (click here for Info).  People should post a video when and if it goes up Sunday afternoon.  I'll be winging it to Copenhagen then.
This debate is courtesy of Fareed Zakaria (international times below):


Can the Nobel Prize winner in economics out-debate the Danish delayer?  I think so.
Related Posts:
6 Responses to Paul Krugman debates Bjorn Lomborg on global warming, CNN Sunday