Stephen Covey, author of the mega-seller, The 7 Habits of Highly Effective People, died Monday at the age of 79.
Back in the summer of 1993,  I was fortunate to sit in on a "7 Habits" training that Covey himself kicked off with a 3-hour session.  We got star treatment because the Secretary of Energy, Hazel O'Leary, brought the entire senior staff of the Department of Energy out to the Milliken Institute for training in total quality management.
Coincidentally, I had  just finished the manuscript for my book Lean and Clean Management: How to Boost Profits and Productivity by Reducing Pollution, which discusses TQM and its intimate relationship with pollution prevention. You can buy copies here for as little as 10 cents plus shipping! I believe it is still a good book on systems thinking; in any case, it was that manuscript that got me an invite to the training even though I was just a newly-hired Special Assistant for Policy and Planning to Deputy Secretary Bill White.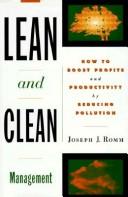 Covey was awesome. He was a genuinely optimistic and passionate person who cared about people. I spent about an hour yesterday looking through a dozen boxes to find my notes, but while I found my date book that shows I attended this in August 1993, I may have written the notes on a handout and not a notebook, which means it will take me a lot longer to find assuming I still have it.
I distinctly remember Covey talking about his limp, but I can't remember the details, which I have found online here. Covey loved athletics in school, but then got "slipped epiphysis, which is a deterioration of the thigh and hip bone during the growth process." That put him in crutches starting in junior high school. The result:
"It totally shifted me from athletics to academics, which I'm grateful for now.  So it turned out to be a blessing in my life; but the time, you know, I thought my life was about over,  particularly  when I was told I had to go on crutches for a full year.  Then I tried to get back fast, too fast, and I was impatient, and I had to do that like over again for an entire year! Then it went to my next leg…. But anyway, that totally changed my approach to academics, and I began to love learning for its own sake."
The rest, as they say, is history. This is, as Shakespeare put it in Romeo and Juliet, "adversity's sweet milk."
The 7 Habits is one of the few self-help books I would recommend without hesitation because it is based on examining what the most effective people do. And what the most effective people do is act systematically. Covey's approach to analyzing what the best people was one of the inspirations for my new book — out next month —  in which I examine what the most effective communicators do. If course, they use a system also: rhetoric.
The 7 habits are ones that everyone would be wise to follow, but because they are systems oriented — and because they are aimed at bringing about change — they have a particular value for climate hawks who want to change the energy system in time to preserve a livable eco-system. Here is the short version of them (with my additions in parentheses and links to Covey's longer description of them):
SELF-MASTERY (independent systems thinking)
INTERDEPENDENCE (working with others systematically)
SELF-RENEWAL
Habit 7: Sharpen the Saw (continuously improve)
These may seem obvious. But as is the case with most self-help advice the trick is actually doing them. Every day. Clearly they represent the essence of what it means to be a climate hawk. We all start with the end in mind —  avoiding catastrophic global warming. The only way to avoid catastrophic warming is to act proactively, before it happens. And that means we need to prioritize aka deploy, deploy, deploy.
The best climate solutions are win-win, particularly energy efficiency, which is the only reason there's any chance we might actually avert catastrophe: They have myriad co-benefits. Habit 5 is about the best kind of communication, and Habit 6 defines the kind of political action that is needed.
Since none of us is doing a good enough job now, we all need to continuously improve, but also, as Covey noted, we need "a balanced program for self-renewal in the four areas of your life: physical, social/emotional, mental, and spiritual." Thinking about climate change 24/7 is not a sustainable strategy, I can assure you from personal experience!
Indeed, the whole raison d'être of climate hawks is to avoid a future where  everybody is forced to think about climate change 24/7 because it has ruined a livable climate, forcing everyone into a "scarcity mentality," which Covey hated because it represents a "zero-sum paradigm of life."
Stephen Covey will be missed.