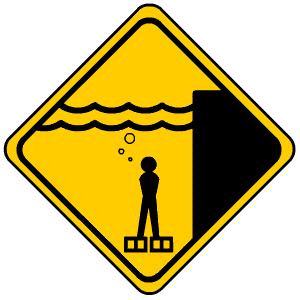 Sure, the extremist wing of the GOP has been saying crazy things about climate for a while (see Rep. Shimkus: "Man will not destroy this Earth. This Earth will not be destroyed by a flood").
But the anti-science wing is now in charge (see John Boehner says on ABC: "The idea that carbon dioxide is a carcinogen that is harmful to our environment is almost comical").  And it has been able to make climate craziness a litmus test for the Presidency.
Just 3 years ago, the GOP nominee was a climate hawk who campaigned on a cap-and-trade system to reduce greenhouse gas — and folks like Newt Gingrich and Mitt Romney supported climate science and climate action.
Now, even the most semi-rational contenders for the GOP nomination have to tie themselves to the anti-rational Tea Party mantra of deny, deny, delay, delay that will ultimately sink their party and the entire nation, literally and figuratively.
Here, then, are the top 5 craziest things GOP contenders said on climate this year.